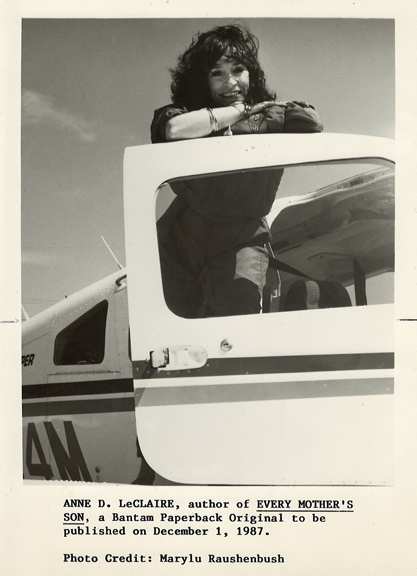 A former actor, print journalist and radio broadcaster, Anne LeClaire is a memoirist and the critically acclaimed, best-selling author of nine novels published in twenty-four countries. She is a frequent speaker at colleges and universities, public and private schools, women's groups, men's groups, religious retreats, churches, hospitals, libraries, corporate events, literary festivals and conferences. She has been a keynote speaker for The Massachusetts Women's Bar Association, The Association of American University Women and the Cape Cod Writers Conference, among others, and is a Distinguished Fellow of the Ragdale Foundation.
Anne has taught creative writing workshops in the United States and in a variety on international venues. She has been a visiting lecturer at Mt. Holyoke College, the University of Tennessee, and Columbia College.
More than two decades ago, Anne began a formal practice of silence, meaning that for the past eighteen years she has not spoken on the first an third Mondays of every month.  Out of this proactive came her memoir, "Listening Below the Noise: The Transformative Power of Silence" (Harper Collins, 2009) which was named one of the 50 best spiritual books of the year in 2009. She leads popular seminars and workshops exploring silence, creativity and deep listening including, most recently, the Kripalu Center for Yoga and Health in Lenox, MA, the Chicago Botanic Gardens in Glencoe, IL, St. Mark's Cathedral in Seattle, WA, and the Ashland Institute in Portland, OR. Anne is a licensed pilot and yoga student. She lives on Cape Cod.